Corpus Linguistics 2015, University of Lancaster, 21-24 July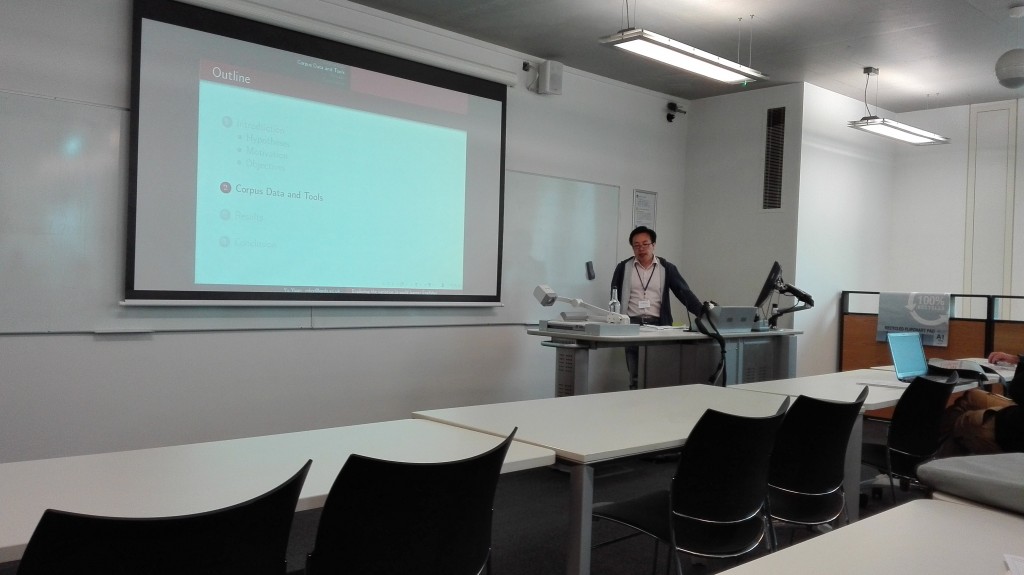 Yu Yuan:
"Exploring the variation in world Learner Englishes: A multidimensional analysis of L2 written corpora"
109 features included in the analysis
RQ:
Can Biber's model be extended?
How do features co-occur in learner English?
Data
ICLE 1.0 (Granger, 2002)
SWEECL 2.0 (Wen & Wang, 2008)
Tools
MA tagger Nini (2014) Manual here. Software (Windows) here.
Stanford Corenlp
R
Pythin scripts
Method
Kaisser's criteria + Scree test for Factor Analysis
Results
10 dimensions stand out
Dimensions are largely epistemological, rhetorical and syntactical.