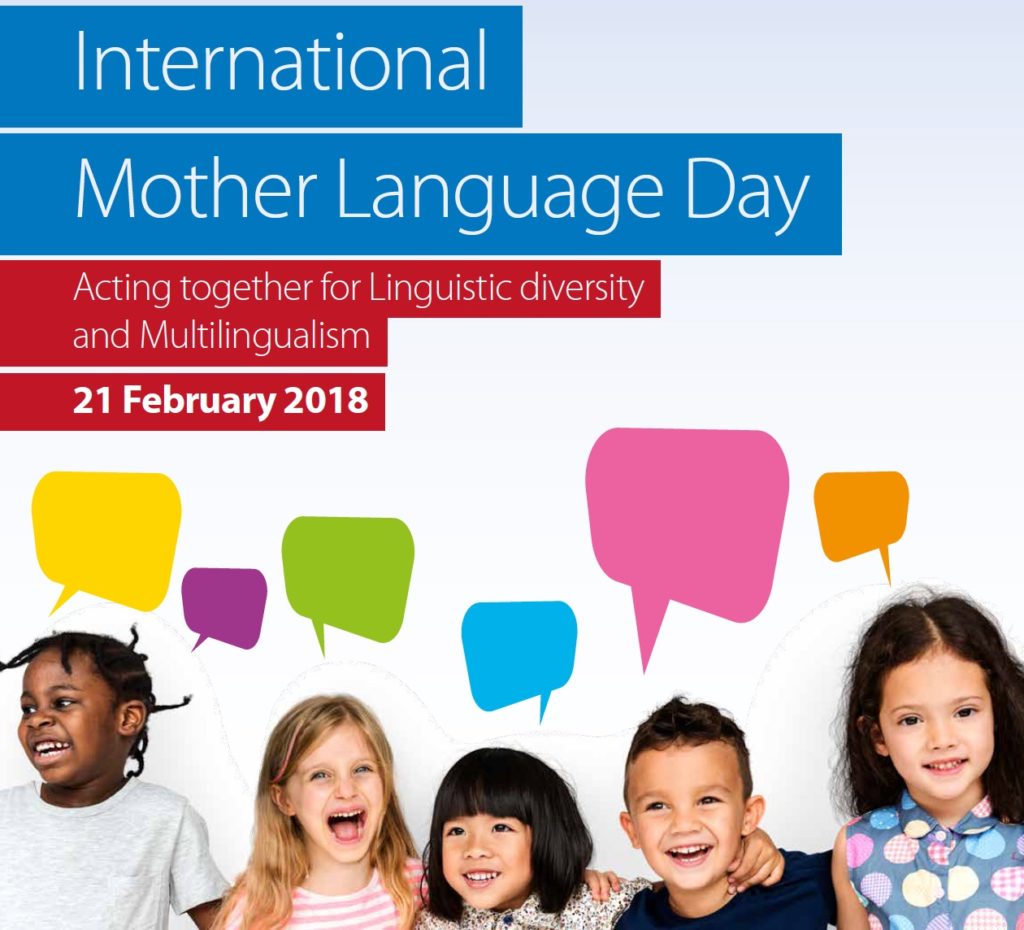 Naciones Unidas celebra hoy, 21 de febrero, el día mundial de la lengua madre (o las lenguas madres, habría que matizar). Naciones Unidas ha elegido este año 2018 el tema "Linguistic diversity and multilingualism: keystones of sustainability and peace".
Durante 20 años, esta organización viene celebrando el papel central que nuestra lengua madre, la lengua o las lenguas madre en la aprendimos a comunicarnos con nuestros padres y con la(s) que empezamos a socializar,juega en la configuración de nuestra personalidad, de nuestro yo. Nuestra lengua madre (nuestra L1) nos da las herramientas necesarias para entender quiénes somos y encontrar sentido al mundo que nos rodea.
En un mundo cada más interconectado, nuestra L1 interacciona con otras lenguas que hemos adquirido o aprendido a lo largo de nuestra vida, bien en la escuela, bien en nuestro desempeño profesional, facilitando, en general, el aprendizaje de nuevas lenguas. Queda como cosa del pasado la visión negativa de la interferencia de la L1 en el aprendizaje de la(s) L2 tan en boga en los años 60 del siglo pasado.
Comparto aqui un par de recursos estupendos en este día.
El primero de ellos es un podcast elaborado en el marco del proyecto Multilingualism: Empowering Individuals, Transforming Societies (MEITS), liderado por la Universidad de Cambridge. En este podcast, 6 estudiantes de 15 años en Parkside Community College, Cambridge, comparten sus ideas y opiniones sobre el uso que hacen de las diversas lenguas que hablan y cómo contribuyen al desarrollo de sus identidades individuales.
El segundo recurso es un kit para el fomento del multilingüismo creado por la UNESCO en 2016:
http://unesdoc.unesco.org/images/0024/002462/246278e.pdf