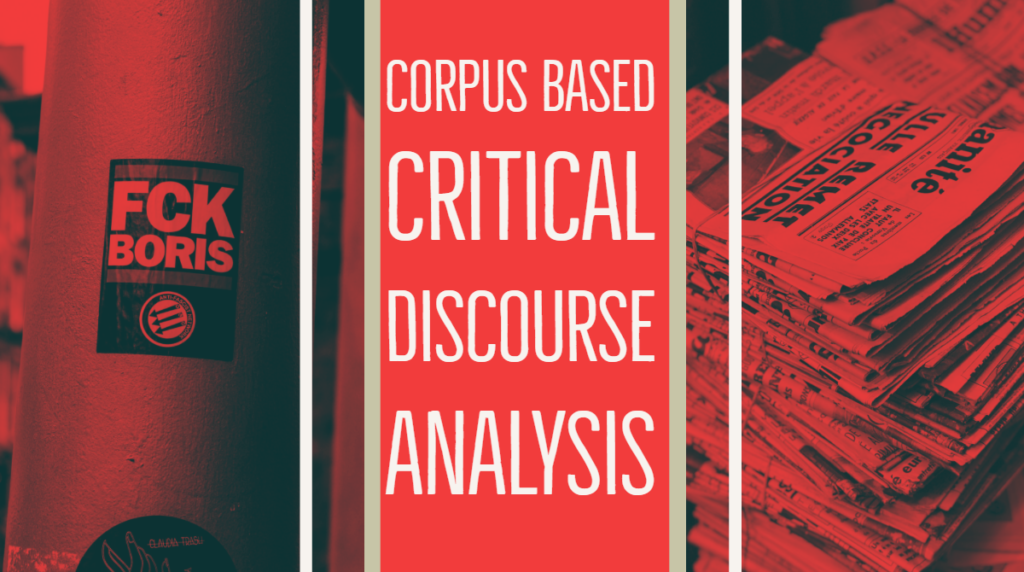 Baker, P., Gabrielatos, C., & McEnery, T. (2013). Sketching Muslims: a corpus driven analysis of representations around the word 'Muslim' in the British press 1998–2009. Applied Linguistics, 34(3), 255-278. (Text)
Baker, P. and Levon, E. (2015) 'Picking the right cherries?: a comparison of corpus-based and qualitative analyses of news articles about masculnity.' Discourse and Communication 9(2): 221-336.
Baker, P., Gabrielatos, C., Khosravinik, M., Krzyżanowski, M., McEnery, T., & Wodak, R. (2008). A useful methodological synergy? Combining critical discourse analysis and corpus linguistics to examine discourses of refugees and asylum seekers in the UK press. Discourse & society, 19(3), 273-306. (Text)
Wodak, R., & Meyer, M. (Eds.). (2015). Methods of critical discourse studies. London: Sage.