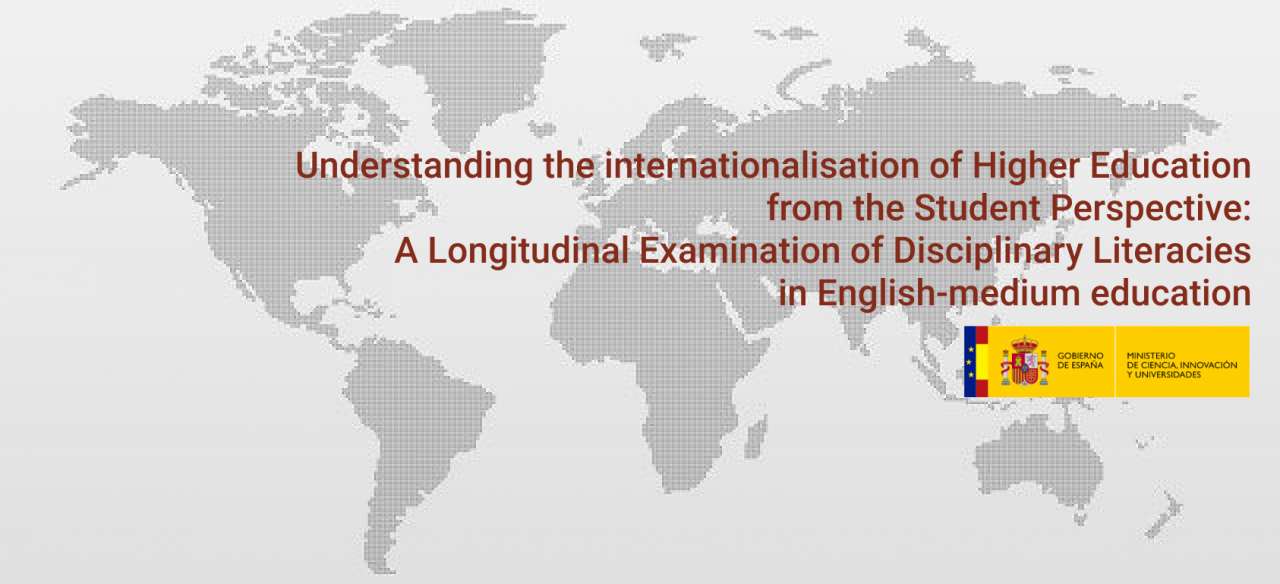 Understanding internationalisation in Higher Education from the student perspective: a longitudinal analysis of disciplinary literacy in English-Medium Education (SHIFT).
Proyectos de I+d+I» en el marco de los programas estatales de generación de conocimiento y fortalecimiento científico y
tecnológico del sistema de I+d+I y de I+d+I orientada a los retos de la sociedad.
Investigadores principales: Dr Emma Dafouz Milne & Prof Pascual Pérez-Paredes
Período de ejecución: 2020-2024.
Web institucional (proximamente).
Project partners